Having children is complicated enough without having to worry about potential legal ramifications. However, in cases where the paternity of a child is disputed, things can get even dicier. Determinations about paternity can affect visitation rights, child support payments, and a host of emotional issues. Here is everything that potential fathers need to understand about paternity rights in the USA.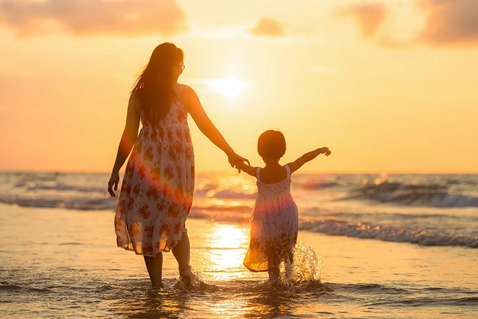 What Does Paternity Mean?
Under US law, paternity refers to the legal relationship that exists between a child and their father. The legal definition of 'father' is not always as clear-cut as the child's biological parent. For example, there are children who don't know who their father is and there are many people who have grown up with a father figure not related to them.
When a child is born to a married couple, it is assumed that the husband is the child's father. As a result, if a child is born during marriage then they have a presumed father – the husband. However, a child that is born outside of marriage will not have a presumed father, meaning that the child's mother will gain sole legal custody until a court order is established that specifies a different arrangement.
Establishing Paternity
Establishing the paternity of a child can be crucial to certain legal proceedings and can have a significant impact on the course of both the father's and the child's lives. Clearly, this is a very important process, and anyone preparing to undergo it needs to know what to expect. In most cases where a child is born out of wedlock, there are no issues surrounding custody or visitation.
For example, unmarried couples who have a child and cohabit together have no need to formalize paternity. However, should the couple split up later, the mother will have sole legal recognition as the child's custodian.
Paternity can be established in one of two ways. The first is through a legal document called a Recognition Of Parentage. ROPs are used where the father is not married to the mother and requires both parents to agree upon the child's parentage.
Paternity Adjudication
In cases where the parents of a child cannot come to an agreement on the child's parentage, the courts may step in. In these cases, it will ultimately be the court that decides who has paternal rights and who should receive legal recognition as a child's father.
Anyone who is about to go through the paternity process needs to have an experienced attorney on hand to help them through it. This can be a very stressful and trying time. The stakes are potentially enormous when it comes to establishing paternity and instituting court-mandated visitation schedules. Not only is it important to ensure that your interests are represented properly in court, but an experienced attorney will be able to help you prepare properly for the trials that lie ahead.
Establishing the paternity of a child can be a long and trying process for everyone involved. However, both parents and their children have a right to know their lineage, so it is important to make sure the process is conducted properly.